What Will It Take to Get Commercial PACE in New Jersey?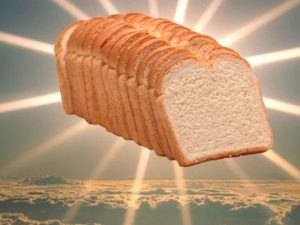 From the standpoint of clean energy, resilience, and mitigating climate change, Property Assessed Clean Energy (PACE) is the best thing since sliced bread.
It makes millions of dollars of private investment capital immediately available to finance profitable clean energy and resiliency projects. These projects benefit the property owner, the investor, the energy services industry, and the community. There's legislation in the works to make it a reality in New Jersey. So what's holding it up?
We know that Governor Murphy is for it — he's told us so in person both before and since his election. But sometimes political leaders need a little push to make things happen, even things they believe in and are in favor of.
As Franklin Roosevelt once said, in a similar situation, "You've convinced me. Now go out and make me do it."
So we're asking for your help in getting this message across. 
---
HERE'S WHAT YOU CAN DO
---
Specifically, we're asking you to write to the Governor to let him know that you want to see amending legislation (Assembly Bill 1902, Senate Bill 1611) enacted to enable Commercial PACE in New Jersey. You can copy our text and paste it into the message box or write your own:
Dear Governor Murphy, Lt. Gov. Oliver, Senator Bob Smith, and Assemblyman Raj Mukherji:

You have the ability to make Commercial PACE happen in New Jersey this year. PACE will bring millions of dollars of investment to the state, and allow all eligible commercial, industrial, agricultural, institutional, and multifamily property owners to switch to clean, renewable energy, improve energy efficiency, and increase the resiliency of their properties. PACE saves property owners money, at no cost to the taxpayer or the ratepayer.

Please give the go-ahead to Senator Smith and Assemblyman Mukherji to bring the legislation forward. If you want to make changes to the bill, please let them know. We think it's a good idea to allow the program to get started now, and then improve on it — rather than "making the perfect the enemy of the good." Other states have amended their legislation over time, and we can do the same in New Jersey.

Yours sincerely,
Copy this text and then paste it into the message box in the official communication form, which will open in a new window.
We suggest choosing "Business" or "Environment" as the Topic, since (strangely) there is no option for "Energy."
To send your message to the Lt. Governor in her capacity as the Commissioner of the Department of Community Affairs, click here.
To send it to Senator Smith, click here, and to Assemblyman Mukherji, here.
Then let us know who you've contacted, so that we can acknowledge you as one of our greatly appreciated supporters — thank you! (Please note that this information only goes to us, not to the public officials listed above.)
[contact-form][contact-field label="Name" type="name" required="1″][contact-field label="Email" type="email" required="1″][contact-field label="Organization or Affiliation" type="text"][contact-field label="Message" type="textarea"][/contact-form]